New Zealand Deprivation Index (2013)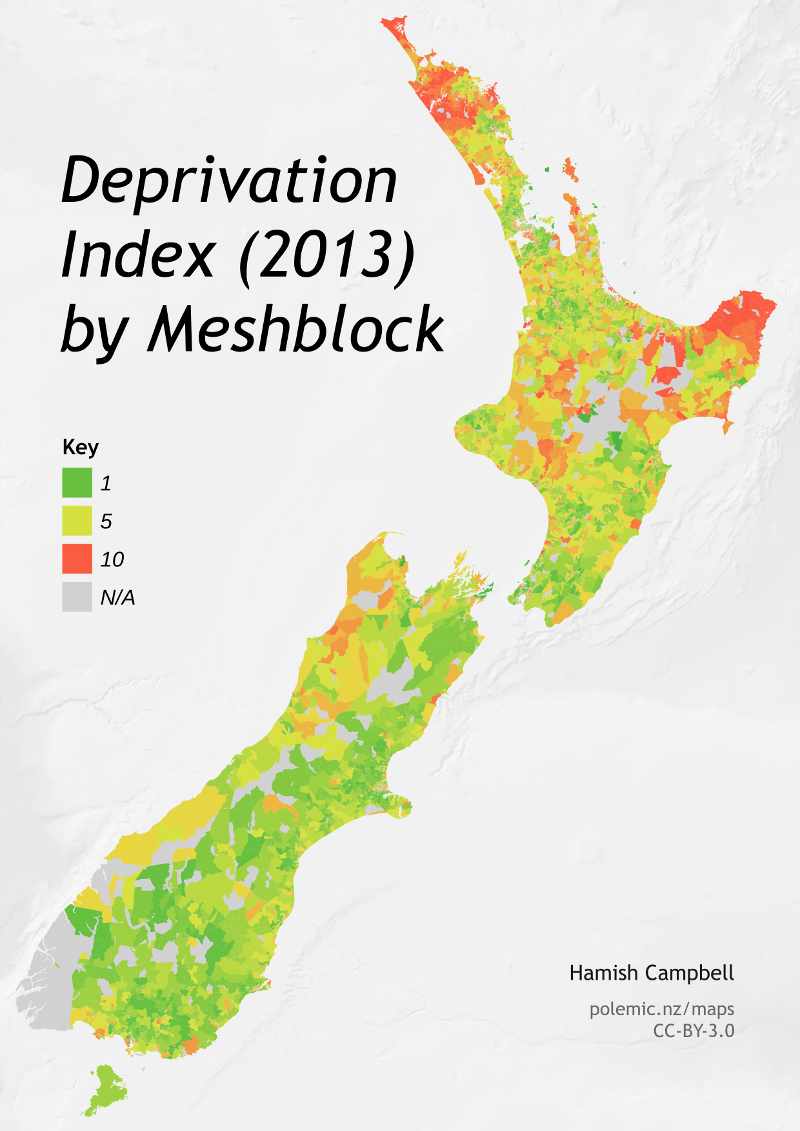 The New Zealand Deprivation Index is a key socioeconomic indicator produced by the University of Otago Department of Public Health.
NZDep2013 is an updated version of the NZDep91, NZDep96, NZDep2001 and NZDep2006 indexes of socioeconomic deprivation. NZDep2013 combines nine variables from the 2013 census which reflect eight dimensions of deprivation. NZDep2013 provides a deprivation score for each meshblock in New Zealand. Meshblocks are geographical units defined by Statistics New Zealand, containing a median of approximately 81 people in 2013. — Socioeconomic Deprivation Indexes: NZDep and NZiDep, Department of Public Health
The index is a key of relative 'deprivation', where a high index indicates a high level of deprivation.
Datasources